Our cutting edge website design and consulting services can help navigate the complex and rapidly evolving online world and help you get started in the right direction with fully customizable, boutique style, and client-oriented solutions.
Obsidian-V offers a perfect blend of business professionalism and creative flair to determine the right product branding for you and to help put your project together.
Contact us today for a free initial consultation to see how Obsidian Visions can help you with your online and website support needs!
Mobile Readiness
Being mobile-ready means that you understand some key features the mobile version of your website should have and how they affect usability! The content and layout should reshape dynamically and allow your mobile visitors quick and easy access to site information.
The diagram below illustrates just some of these key, must-have features.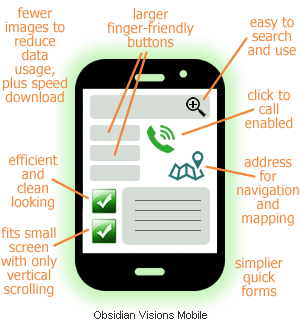 Print and Advertising
At Obsidian V we do more than just web design. Many related areas we can provide services your business can benefit from include:
Logo Design
Email Campaigns and Newsletters
Search Engine Optimization (SEO)
Products and Services Brochures
Business Card Design
Social Media
Marketing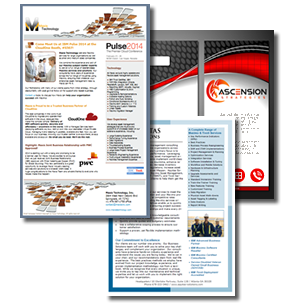 Business Startup
Let us assist with your business startup needs. No need to be lost in the technical jungle, we can do the heavy lifting for you!
Domain and Hosting Setup
Email Setup and Support
Branding and Design Recommendations
Short and Long Term Website Support